Athletic Club
The KMC athletic center is the perfect place to get in shape in our work out facility, Warm up in the sauna, soak your worries away in our spacious hot tub, play basketball, lap swim or play in our pool! Memberships are available monthly. $75.00 single, $100.00 couple or $125.00 family (tax not included).
Give us a call at 509-699-8328 for a tour or drop us an email to info@kahlermountainclub.com.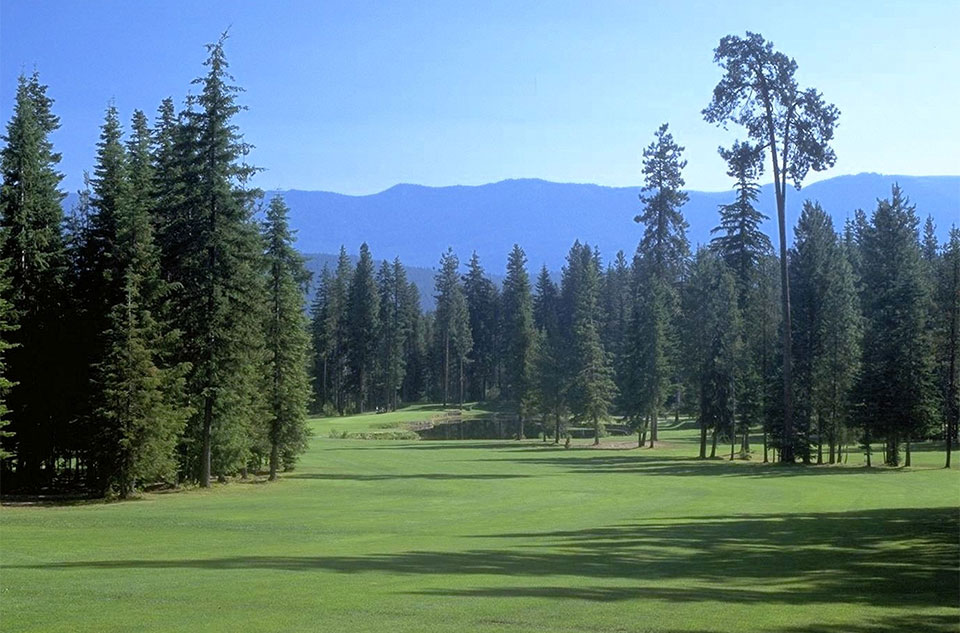 The practice hole is open for homeowners use. Practice is not allowed on the course at any time. You must be signed into the proshop to be using the course & before your round of golf. Range balls & Buckets are the sole property of the golf course business & are quite costly. You may not take them from the driving range or you will risk loss of driving range priviledges. Range balls must be purchased for use from the pro shop. As always, please respect the golf course, the game of golf & our beautiful community!
We are looking forward to serving you & another successful year!
HAPPY HOLIDAYS!!! Winter is officially here, now we just need more SNOW.
Please share this with all your family members, guests, and renters if you rent your home.
Attached are 2 maps of Winter trails here at Kahler. They are the same Winter map, one is in black and white, the other is in color.
Please, to protect the golf course, do not walk, ski or sled across areas that have been roped off, such as the Greens.
The State Park can only groom the cross-country trails once there is adequate snow coverage to protect the golf course. Typically, this means 18 inches of compressed snow. Our General Manager, Dave Millard, is the one who makes that decision with the State Park. It is also our CAST staff that plows the Sno-park lot here at Kahler. Our staff is here Monday through Friday. If they must come in on weekends to plow, they are paid overtime. Your recreation portion of your homeowners dues helps pay for the State Park grooming.
The State Park will be grooming all of our Kahler trails every Friday, Saturday, Sunday and Holiday Mondays. Other Mondays and Thursdays, to keep costs down, they will do limited grooming. They DO NOT groom on Tuesday and Wednesdays. To keep the groomed trails in good condition for skiers all week long, we need residents, guests, and renters to stay off the groomed trails.
This year we are introducing a few wider, Shared-Use Paths.
The objective is to better facilitate movement of residents and guests to attractions within Kahler Glen. Primarily families with small children, pulling sleds and those who would like to snowshoe side-by-side and walk their dogs on a leash as required by our rules. Please use these shared-use paths, not the groomed cross-country ski trails.
These shared-use paths will be created by volunteer community member, Ralph Leslie, using his snowmobile and a drag. He will try to do this on weekdays but will depend on when the snow falls.
At times, the shared-use paths and the single-track snowshoe trails will overlap. That is, they will be one and the same trail.
PLEASE do not walk, pull sleds or snowshoe on any part of the cross-country trails. This includes the grooved tracks for classic skiers and the middle section used by skate skiers. Sinking into the trail with boots (post holing), crossing with sleds and snowshoes can create divots and icy areas that can cause dangerous conditions for skiers, especially on downhill runs. If you must cross, please use a designated crossing path. Volunteers are working on getting the trail markers up. We need more snow so they will stay upright.
Volunteers will continue to maintain the single-track snowshoe trails within Kahler Glen and through the forest to connect with the State Park and Nason Ridge snowshoe trails.
Men's Club
Our Men's Club plays every Thursday morning. Tee off is at 9AM
Ladies Club
Our ladies club plays every Tuesday morning at 8:30. It's a great group of local ladies with a passion for the game and sportsmanship! If you're interested in participating or would like more information, send e-mail to kahlerglenladies@gmail.com for sign ups.